(07) 5491 8888
The Sunshine Coast Windows and Door Specialists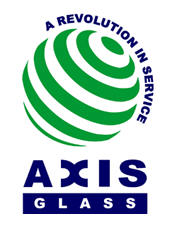 Why Bi-Fold Doors Beat Out Old Fashioned Sliding Glass Doors
Bi-fold doors and windows are becoming an increasingly popular choice amongst homeowners, and for good reason. They are durable, reliable and easy to operate and their slick design makes them perfect for your Sunshine Coast home. Bi-fold doors allow you the convenience of walking from the interior of your house to your patio and back again by simply pushing and sliding the door to the side. The same can be done with bi-fold windows if you need to air out the house or you simply want to allow the sun to shine into your home.
Bi-folding doors are a great substitute for those old-fashioned sliding glass doors, and while they are more expensive, they are certainly worth it with the benefits they bring. For starters, bi-folding patio doors allow you to slide them all the way so that the opening can give you the freedom to go in and out as you choose, making your home feel more spacious and controlling the breeze. They are especially useful as patio doors because they are easy to install. Why? Because unlike conventional sliding doors, you don't have to carry the bulk of it through the house to install them and they weigh far less.
Also, if you're looking to renovate but you don't want to go crazy, then bi-folding patio doors and windows can be used to improve the quality of your home without having to spend a whole lot of money on renovation.
Another advantage of bi-folding doors is that you can place it in any threshold, not just your patio. Imagine how convenient it would be if you want to use it as a partition to split a room that is too big. Say that you have a room that has no door but you'd like some privacy; a bi-folding door is just what you'll need.
Their durability is also a bonus because they are built to last. So no matter how much traffic passes through that requires people to open or close the door, the bi-folding door will last.
Bi-folding doors and windows come in a variety of sizes, designs, and colors to meet the décor of your Sunshine Coast home. You can also choose between a door that looks metallic for your exterior or a wood-like appearance for your windows and interior doors. This will actually allow your bi-folding doors to blend easily with the house rather than stick out.
Of the different materials that bi-folding doors and windows come in, aluminum is usually the better choice because they don't require a whole lot of maintenance and are durable when it comes to the environmental conditions that can damage patio doors over time.
If you have kids, you'll be happy to know that bi-folding doors come with a finger-safe mechanism that will prevent your child's fingers from being stuck when they try to use the gasket to slide the door open.
Don't assume that bi-folding patio doors or windows are flimsy or less secure than conventional sliding doors or windows. The fact of the matter is that they come with security features that you can add on like multi-point locking mechanisms and high-security hinges to keep your home and family safe from burglary.
The great thing about bi-folding doors is that you're investing in a product that will likely last you for up to two decades. There's no greater guarantee on an amazing investment such as this.