(07) 5491 8888
The Sunshine Coast Windows and Door Specialists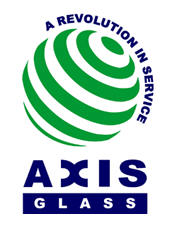 Metal Finishes
Aluminium windows and doors are finished in one of two ways, they are either anodised or powdercoated. Standard anodised finishes are clear (natural) or bronze. Different thicknesses of anodising ranging from 10um to 25um are available. Recent years has seen a resurgence in the popularity of clear anodised finish, particularly in architectural houses.
Powdercoat comes in a large variety of colours. Most powdercoats come with a minimum standard warranty of seven years for both colour and film integrity. This varies from brand to brand with some manufactures offering 10year warranty on colour as standard. Longer warranty powder is available in a small number of standard colours (or can be made to order for a premium) and is advised for structures over 3 levels high or where the property is in close proximity to water.
Below is a table of our standard powdercoat range. These colours are based on current popular trends in window and door colours and reflects the current favour towards greys. Our standard range varies to keep in line with changing trends.
Please note that colours can vary significantly from monitor to monitor


| | | | | |
| --- | --- | --- | --- | --- |
| Pearl White | Stone Beige | Primrose | Apo Grey | Surfmist |
| Woodland Grey | Black Satin | Ironstone | Anodic Dark Grey | Custom Black |
Secondary Finishes chart coming soon.