(07) 5491 8888
The Sunshine Coast Windows and Door Specialists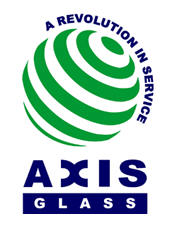 What to expect from Glass Repair companies
If you live on the Sunshine Coast, glass is important both functionally and aesthetically. Unfortunately however, glass can break at any time and needs to be repaired as soon as possible. Broken windows pose a security risk, particularly if you have children, and injuries are very possible. Furthermore, aside from just being aesthetically displeasing, in winter broken windows can make your insulation ineffective and leave you to spend extra on heating bills.
Glass repairs companies are usually equipped to deal with a variety of types of repairs. Windows and doors are the most common requests however other property can usually be covered. If you have an automobile windshield, glass pool fencing, mirrors or shower screens that need repair or replacement, glass repair companies should be able to help. Knowing what to expect from glass repair companies and choosing the right ones is very important if you want to use your time and money most effectively. When looking for a glass repair service, you should consider the following.
Price
These companies can vary greatly in price a franchise with a well known name isn't necessarily going to give the best value for your money. Make sure you compare prices between different firms and go for one that offers a competitive price and meets all your other criteria.
Reputation
As with many private services, it is difficult to know how professional they are before you use the service. This is why word of mouth or internet reviews are the best option when evaluating reputation. If you are going local you should ask for references to similar jobs to the one that you will want.
Communication
A business-consumer relationship is built on good communication. You should understand exactly what you believe you want done before you contact them and they should be able to answer all questions immediately. When contacting a business for glass repairs it's important to know that the quality of customer service you receive before the job is an indication of how they will act during and after the job. If you don't feel like you can trust the people with whom you are dealing to deliver, don't hesitate to look somewhere else.
Licence
It is important to make sure the service you hire are professionals as a quality control. Check that they are a licensed Trade Contractor with a BSA Number. You may also want to ask if they are members of Australian Window Association. This ensures that have to undergo annual assessments.
Materials
When hiring a glass repair service they will often discuss the type of glass that you will need. Architectural glass comes in multiple forms; annealed, laminated, toughened, heat-strengthened and the appropriate type will depend on your property. You want to make sure the materials are climate resistant, so ask about the water penetration resistance rating and wind performance
Remember reputation is important. Brand impressions take a while to build up, so start your search with reputable names.