(07) 5491 8888
The Sunshine Coast Windows and Door Specialists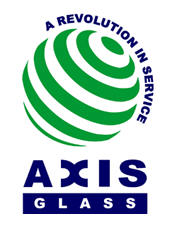 The latest trends in glass shower screens
Home improvements can add value and beauty to any home on the sunshine coast. One area of notable importance is your homes windows and doors along with bathroom improvements including shower screens.
Shower screens are used to enclose a shower and come in a wide array of styles and materials for you to choose from. A glass screen will contain the water and steam within your tub area while enhancing the look of your bathroom. Within the glass shower screen category there are many styles and variations including those with fixed panels, or sliding and hinged doors. Typically the glass panels are framed within metal but sometimes there's no frame at all.
If the panels are framed, there are a number of different rust-resistant metals that the frames and fixtures can be made out of and can be coated in a variety of colours to match your taste and style. The glass itself can also vary from clear, which is completely see through to obscure, tinted or acid etched. The last three options allow for some opaqueness and variation to the glass.
It is important that all of glass be safety glass, which means it offers four to five times the strength of ordinary glass of the same thickness. It is impact resistant and allows for large clear spans with minimum fixing. All shower screens and doors must comply with Australian Standards regarding safety glass.
If you decide on a shower screen, it is simply a fixed pane of glass and will only cover a part of the shower. With a shower screen there is no need for a door or any other type of movable parts. This can create a very modern and clean look. It also is ideal in small spaces where there is not a lot of room for a hinged door that has to be able to swing open and shut.
Hinged doors for allow easy access the shower. If there's a door but no frame, then the stationary glass piece will hold the door up. In the event that more than one piece of glass is needed, they will typically be attached to one another with metal fixtures.
Another option is to have a piece of glass, either framed or unframed, that will slide along a track, this also allows for easy access to the shower area. Typically, this glass will slide laterally along the shower's length but you can also do a door that fold inward to create a type of bi-fold door. These are especially great in areas where you have a limited amount of space because the bi-fold door won't block any part of the bathroom if it is left open.
Regardless of what type of glass screen you choose to use within your bathroom, they can all be customized to fit the aesthetics of your particular space. New windows and doors and shower screens are sure to enhance the value and beauty of your sunshine coast home.