(07) 5491 8888
The Sunshine Coast Windows and Door Specialists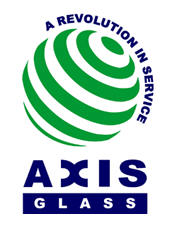 The Benefits of Glass Pool Fencing and How It Can Keep Your Little Ones Safe
Summer's here, at least if you're living down under, and you know what that means? You and your family and friends get to take a dip in the pool and cool off from this scorching heat. However, as much fun as pools are, accidents can happen, especially where children are involved. Having a pool without some sort of fencing would be asking for trouble. That's why you should call a glass pool fencing company in the Sunshine Coast today and have them install a glass splashback for your swimming pool.
The biggest benefit of glass pool fencing is to avoid someone drowning. Too often, we leave our children, unattended for a moment to go answer a phone call or get the door. In that small window where you're back is turned, a baby could crawl to the edge of the pool, fall over and drown. Your young child could lose their grip on those floating boards or floating armbands and drown. As grim as these scenarios are, they can be avoided with glass pool fencing.
What's great about glass fencing is in its transparency so it makes it easier for an adult to keep a watchful, unobstructed eye on the pool area from anywhere in the yard. You can even keep an eye on them from inside the house so long as you have a good view from an entryway or a window. You wouldn't be able to do that if the pool fencing was made of wood because it would limit your line of sight.
Another advantage of glass fencing is that it adds style, beauty and elegance to your property. You'll swear that your Sunshine Coast home's backyard will feel more like a resort than a home. And who doesn't love hearing compliments from guests about how great their pool area looks?
Besides, when you look at how much steel fences or wooden fences cost these days, you'll agree that glass fencing is the best option. If you don't believe me, do some pricing research and compare the costs. Aside from being affordable, they don't require a whole lot of maintenance because glass isn't as susceptible to damage as steel which can rust, or wood which can crack and become discoloured. At most you'd have to pass a cloth over it with some glass cleaner to keep water spots from forming but that's it.
Now you might think that because it's glass, it can easily crack or shatter but it won't. The glass pool fencing company uses glass that is extra strong and thick so while it's not shatter proof, it is highly resistant to damage.
With glass pool fencing, you're looking at a railing solution that is affordable, durable, strong, looks great and keeps your little ones safe. So given all the benefits of picking a glass splashback for the perimeter of your pool, you'd have to agree that it's not just the obvious choice, but the only choice.