(07) 5491 8888
The Sunshine Coast Windows and Door Specialists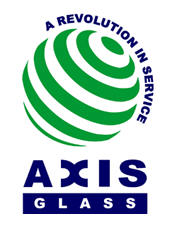 Increase Your Home Value And Beauty With Glass Splashbacks
Are you tired of your Sunshine Coast kitchen looking messy and unsanitary every time you cook because of the stains on your ceramic tiles? Well, use glass splashbacks instead. These items are usually installed above the sink, countertops, and stove to prevent splatters and continuous mess while cutting food or cooking. Glass splashbacks are great to have because not only are they easy to maintain, they come in different shapes, designs, and colors that brighten up the kitchen making it look classy and sleek. Glass Splashbacks provide a wide range of unique colors and finishes for countertops and desktops, and bench work areas as well.
Frameless glass is often used to fence in a pool while maintaining the aesthetically pleasing view of the rest of your patio, garden, or home interior. Glass splashbacks are a great idea if you're planning to do some interior redecorating. They can be designed for use as a balcony so instead of an opaque wall, you can sit near the balcony and enjoy the view of the marina or other landscape unperturbed. Frameless glass can also be used on the side of stairwells for safety purposes so that a pet or child won't accidently jump off from the second floor. Interior designers also use them for glass showers to add a sleek penthouse motif to any bathroom.
With the use of glass splashbacks also comes many benefits. Glass splashbacks have non-porous, non-rusting, and non-absorbent features to keep your kitchen looking new. Unlike conventional tile and marble, glass is resistant to mold, mildew and other elements that are acidic in nature. Its easy clean feature keeps you from wasting time excessively scrubbing residue from stained walls. With a couple of squirts from a household spray and a rag or a paper towel, your glass splashback is cleaned.
Since they are more expensive than ceramic tiles, stones and steel, they can increase your home value. Homeowners can also personally design the splashbacks to fit their houses décor. They can also help bring your light bill down because of their wonderful reflective qualities which helps illuminate the kitchen better with natural sunlight during a cloudy day, winter time, or night time.
With so many benefits, glass splashbacks can allow you to live life more conveniently, especially if you love to make a mess while you cook or you live in a house with kids.