(07) 5491 8888
The Sunshine Coast Windows and Door Specialists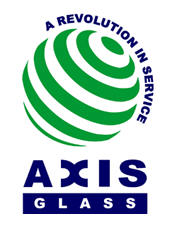 How to choose the right mirror for your space
Choosing the right mirror for your space is a significant decision for any interior designer. Here are some of the main things to consider when purchasing and placing a mirror in your home.
Purpose
Remember first of all that a mirror should be chosen for its function. Mirrors can enhance or accentuate what is in a space or can be used to reflect it as accurately as possible. If a mirror is to be used in day to day life it should not distort the image and should be clear and not be tinted. When a mirror is intended to be the focus of the room, an interesting frame is important. If however it is an accessory that should complement the room, a smaller mirror that directs attention to the focal point of the room may appropriate. A larger mirror is less noticeable, and is effective at giving the room the impression of having more space.
Shape
Shape is another important factor. If for example you want to accentuate width, focus on a tall vertical mirror. One the other hand when you're after a traditional look then a square or rectangular mirror will be the way to go, whilst an unusual shape can bring an edge to a room that is lacking any notable ornaments. Likewise, a circular or oval option is another simple but classic look to consider.
Location
A mirror must be somewhere that allows it to receive a lot of light. If there are any windows on adjacent walls then light will be reflected off the mirror, illuminating the whole room. Measure your walls prior to looking for a mirror so you aren't making a purchase on rough estimates. The last thing you want is to go home with a mirror that is too large for the space you have. Remember to factor in considerations such as the thickness of the frame.
Style
The style of mirror you choose will usually come down to personal preference. It is however important that you choose something that is fitting to your room. If you have no idea, consult someone you know who has knowledge or experience with interior design. An elaborate frame such as one that is gold plated or has a noticeable carving is going to better suit traditional settings. Modern settings on the other hand are better complimented with simplistic mirrors, frameless mirrors may even suit. Remember, colour is also important. A simple black, white or wooden frame is adaptable for most modern themes whilst more extravagant colours may compliment a custom décor.
Choosing the right space for your mirror is an important interior design decision. Consider the above factors and purchase a new mirror today.