(07) 5491 8888
The Sunshine Coast Windows and Door Specialists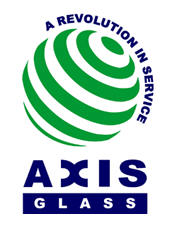 How Glass Repair and Replacement Can Work For You
Glass has several uses from doors to windows and even furniture like tables and countertops. As beautiful as this material can make your home or business, they are quite fragile. Any number of reasons could lead you to require the services of a glass repair or replacement company in the Sunshine Coast area.
A gust of strong wind from a powerful storm can cause your windows to crack or break. Wind can even turn a harmless object in your yard or neighbourhood into a dangerous projectile. The harm it can cause isn't simply to the security and well-being of your family but also personal safety should someone come into contact with the glass in their bare feet or while picking up the glass shards.
An act of nature isn't always the real threat to a glass front, window or doors. Sometimes, the very people living in your home, specifically children, can throw a ball through it by accident and damage the glass. Children of course aren't the only culprits. Sometimes people can place a lot of heavy things on top of a glass surface causing it to shatter.
You may also find that over time, sediments can form either inside or around doors and windows. Conventional cleaning with a cloth and spray won't help get rid of that. Therefore, you can count on specialists who know how to repair, maintain and replace windows and doors in the Sunshine Coast area using their expertise and special equipment.
Of course, you should never assume that glass will remain intact forever with care. The truth of the matter is that you will need to replace at least one glass area in your lifetime. Fortunately, there are emergency repair services that can fix things right away so you can get back to your life. Glass repair services can take the measurements, remove the remaining damaged glass from the frame, and install a brand new glass with virtually no hassle.
Glass is used for entrances and exits as well. Besides looking aesthetically pleasing, you're also looking at the fact that these partitions provide security for your home or workplace. Residential owners should select door type glass that is suitable from a safety perspective which is far more important than how the home looks.
Commercial glass doors are presented with pre-built designs so that customers have an easier time selecting which one fits best for their business. Commercial types come in two options. One is called internal commercial doors, which are used for areas like offices and conference rooms within the business; the other is known as external commercial doors which are basically used for the entrance and exit of the building.
Glass repair services can also handle things like sliding and folding doors as well. For starters, glasses have to be durable and of good quality. They also have to be pressure resistant or tempered glass so that the slightest wind or impact won't damage them.
In addition to repairing door glass and windows in a home or business, repair and replacement services can also take care of glasses in cars, motorboats, etc. In addition, they also replace or repair mirrors at home like those found on a bathroom medicine cabinet or table tops.
Look for a reputable company that can provide you with great quality glass products and services with a lifetime guarantee in workmanship.