(07) 5491 8888
The Sunshine Coast Windows and Door Specialists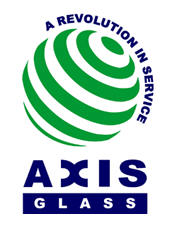 Glass Replacement Tips
Whether you're a home owner or commercial business owner, you know that windows can get broken for a variety of reasons. If you have kids playing baseball in the backyard, they may inadvertently throw the ball straight into your living room window. Now say that you forgot your keys and you don't have a spare key hidden somewhere hidden outside, you may have no choice but to smash in a window to get inside the house. Sometimes the result of a window breaking can be the result of a break-in from someone other than the owner. Of course, people aren't the only reason which can result in glass breakage. A powerful storm can lead to a tree branch crashing into a window or a hail storm shattering them. It's always a good idea to know what you can do and how much it will cost to repair or replace glass for commercial business or personal purposes.
You'll need to figure out whether the glass can be repaired. It's not always necessary to replace it. Glass windows can come in a variety of shapes, sizes, and thickness. Glass repair and replacement isn't limited to windows either. You can also find that glass table tops and mirrors can be serviced as well. Glass can also be repaired or replaced in homes with glass pool fencing in the Sunshine Coast area.
Areas where there are multiple window panes are the easiest to fix and replace. Commercial glass windows can be removed and replaced in sections. So a damaged glass front from a store need not be removed entirely, only the specific section where the damage is located. However, minor damage like cracks, repairs, or fractures can usually be repaired in lieu of replacement. A contractor will be needed to inspect the damage and determine whether it can be fixed or if it needs to be completely replaced.
There are a variety of different types of glass for you to choose from. Some actually reflect heat and block UV rays. This protects artwork, leather furniture, and other interior finishes safe from the damages of the sun. This also helps to conserve climate controlled temperature and in the process make it cost effective. Tinted windows can also provide your property interior with a great deal more privacy from the outside without denying you the ability to see the outside.
In order to prevent the glass from breaking again, you can also choose tempered glass, which offers more strength to glass surfaces that makes windows and mirrors far more resistant to breaks, cracks and scratches.
When hiring a glass repair company, it's a good idea to do a little research to ensure that the glass replacement company has a good reputation with previous customers. Should the glass window need repairs, a tech will board up the damaged section in order to prevent any intruder, human or animal, from entering the interior. This will keep your items and those inside safe from any kind of damage, theft, or harm.